Les Attentes de la Séance
Lorsque vous avez pris la décision de réserver une séance photo, contactez-moi pour que nous puissions discuter de la séance que vous avez en tête: ceci me permettra de faire votre connaissance et d'avoir une meilleure idée de ce que vous recherchez. Nous nous mettrons d'accord sur l'endroit où les photos seront réalisées et sur des détails tels que les vêtements, la date et l'heure qui conviendront le mieux pour votre séance.
Pour les séances
Nouveau-Né
s: elles sont souvent réservées alors que la mère est enceinte et ont lieu généralement lorsque le bébé a entre 7 et 14 jours. Ceci dit, il est certainement possible d'organiser des photos avec un nourrisson plus grand aussi: les photos sont la plupart du temps un peu moins posées et plus naturelles du fait que les bébés ne dorment pas aussi tranquillement après leurs deux premières semaines de vie et préfèrent souvent rester dans les bras de leurs parents. En même temps, on avait fait de très belles photos - très câlines! - de bébés d'un à trois mois d'âge avec leur famille et dans leur espace de vie. Parce que les tous petits bébés ont leurs propres rythmes et besoins particuliers, nous aurons une discussion plus approfondie en amont de la séance où j'expliquerai ce à quoi vous pouvez vous attendre, je répondrai à vos questions et nous verrons comment nous pouvons nous adapter à votre enfant.
Pour les séances Maternité: d'habitude, celles-ci ont lieu entre la 32e et la 36e semaine de grossesse  (7-8 mois), selon vos disponibilités et votre énergie, et elles peuvent être réservées à l'avance. La grossesse est une des merveilles de la nature; préserver ce moment au travers de portraits sera une introduction charmante à l'arrivée de votre bébé. Il est important de choisir le bon moment pour organiser cette séance: trop tôt et la plus petite taille de votre ventre n'aura pas le même impact visuel dans les photos; trop tard et il y a des chances que vous soyez trop fatiguée pour envisager de vous faire tirer le portrait. Toutefois, si la motivation est là, nous pouvons prendre des photos à n'importe quelle étape de la grossesse!
​​​​​​​
PENDANT
La séance photo prendra d'une à quatre heures, selon l'endroit et le type de séance choisis. Je propose plusieurs sortes de séances en studio ou à l'extérieur  - portrait (une heure de prise de vue environ), couples (deux heures environ), famille (deux heures environ), maternité (deux heures environ), nouveau-né (2-4 heures environ).
A votre arrivée, nous discuterons du déroulement de la séance, je répondrai à vos questions et, dès que la mise en place est achevée, nous commencerons!
​​​​​​​
APRÈS
Après votre séance photo, je commencerai le travail de traitement des images et la création d'une galerie photo en ligne. Vos photos seront disponibles dans 3-4 semaines. Une fois votre galerie installée, je vous contacterai par mail avec un lien personnel et un mot de passe. Il vous sera possible de télécharger les fichiers numériques photo choisies et de commander des tirages directement depuis votre galerie personnelle. 
Pour une période de temps circonscrite, vous aurez la possibilité de partager le lien et le code d'accès à votre gelire en ligne avec vos proches afin qu'eux aussi puissent voir et télécharger vos nouvelles photos.
Je propose differents forfaits et produits à-la-carte selon la séance qui vous intéresse. Les tarifs commencent à 100 Eur pour une session portrait d'une heure (frais de déplacement non-compris pour les destinations plus lointaines). Tous les forfaits comprennent votre choix de fichiers HD à télécharger et des tirages (sauf forfait Portrait). N'hésitez pas à me contacter pour plus de précisions. Merci! 
"Pour le premier mois de notre fils nous avons fait des photos avec Polina. Le résultat nous à enchanté. Les photos sont magnifiques et les poses de bébé au top. Elle est super patiente et nous nous sommes senti très àl'aise du début à la fin. Super photographe!" "Un trabajo muy profesional, siempe logras un ambiente muy còmodo y sabes el mejor momentopara tomar fotografias de gran calidad" | Aurélie et Manuel
"Thank you so much for perfect photos. I absolutely loved them, and I will cherish each and every one; always. I really enjoyed our shoot. Your friendly and professional advice on make up, hair and clothing definitely brought out the best in me, and the pictures. Pregnancy is a special time for every woman, so thank you for helping me feel and look gorgeous. You captured this happy moment in my life so well. I am really looking forward to another shoot. I know I can trust you with the most precious little person in my life, my baby daughter. Until soon, Katia E." | Katia Elizarova
"Polina has taken some wonderful photos of me in my studio.  I have an exhibition in 'La Chambre du Roi' in the Medieval Garden in Uzes in September,and I have been asked to present photos of myself for the press and publicity. I am delighted with the professionalism of Polina, and the resulting photos." | Margaret Early
"Polina is magical, and her photographs convey that Je Ne Sais Quoi quality. Polina captured my husband, Ian, and me as we are in those quiet, calm little moments of marriage. She took us to a clearing in the mountains just before sunset and just kind of let our story unfold in a series of sun-kissed portraits. Normally, I would hate how frizzy my hair looks in pictures, but in this case, I accept that it's me. It feels like us. We felt silly getting our pictures taken at first, but Polina made us laugh, encouraged us to be in the moment, and promised that we would be happy to have this memory. She was completely right. Thank you, Polina! We look forward to the next family session in France or New York or D.C. - or wherever the little moments take us in life!" | Sarah and Ian, July 2018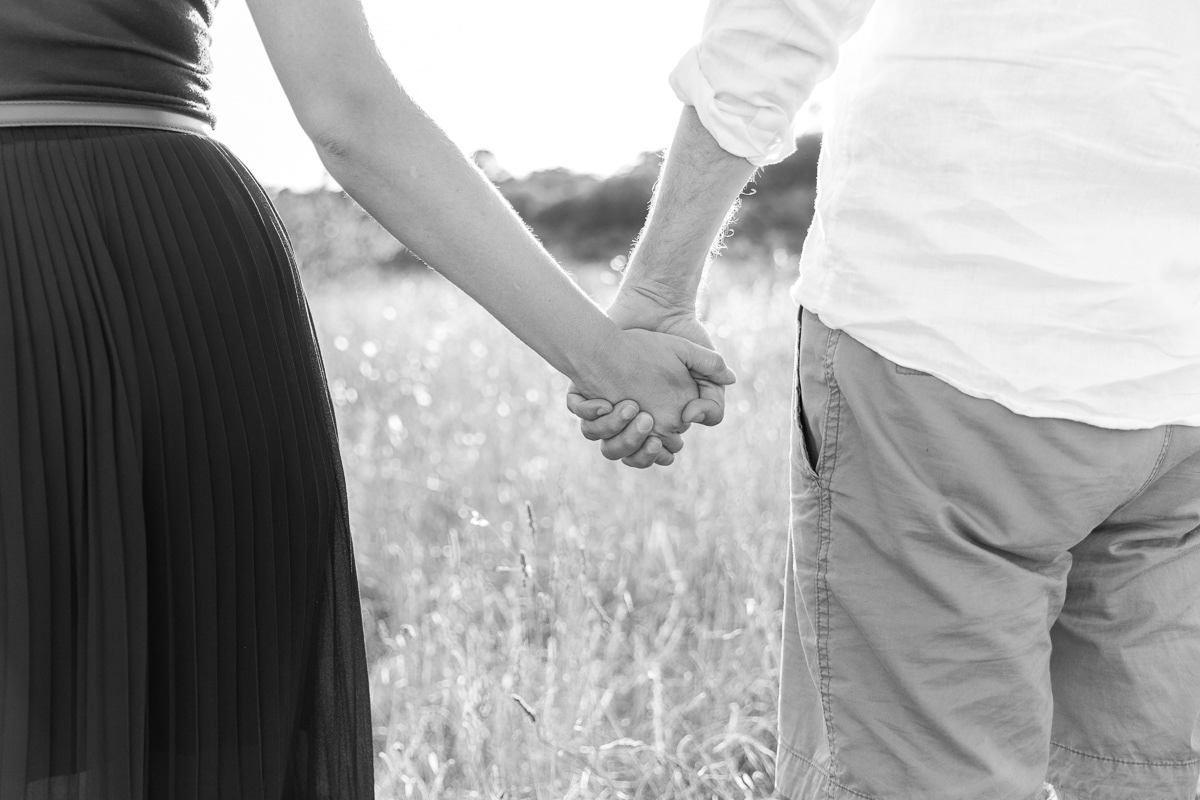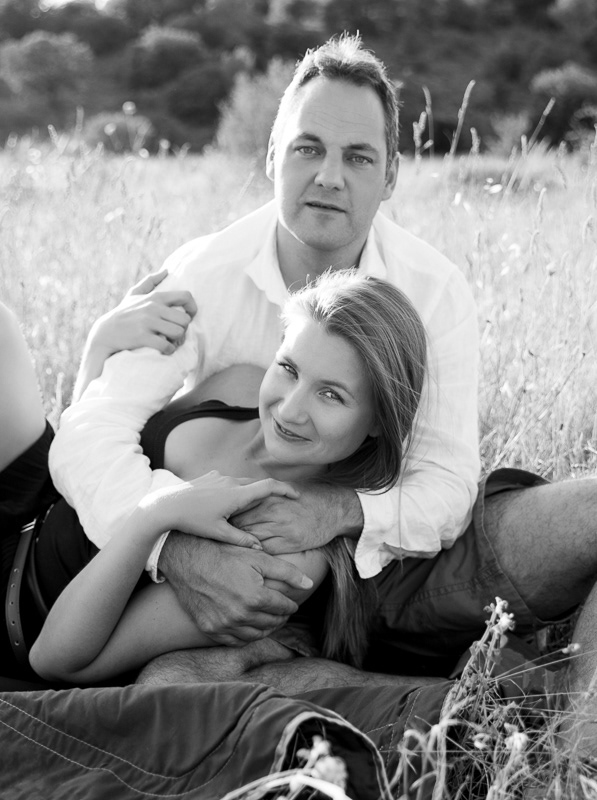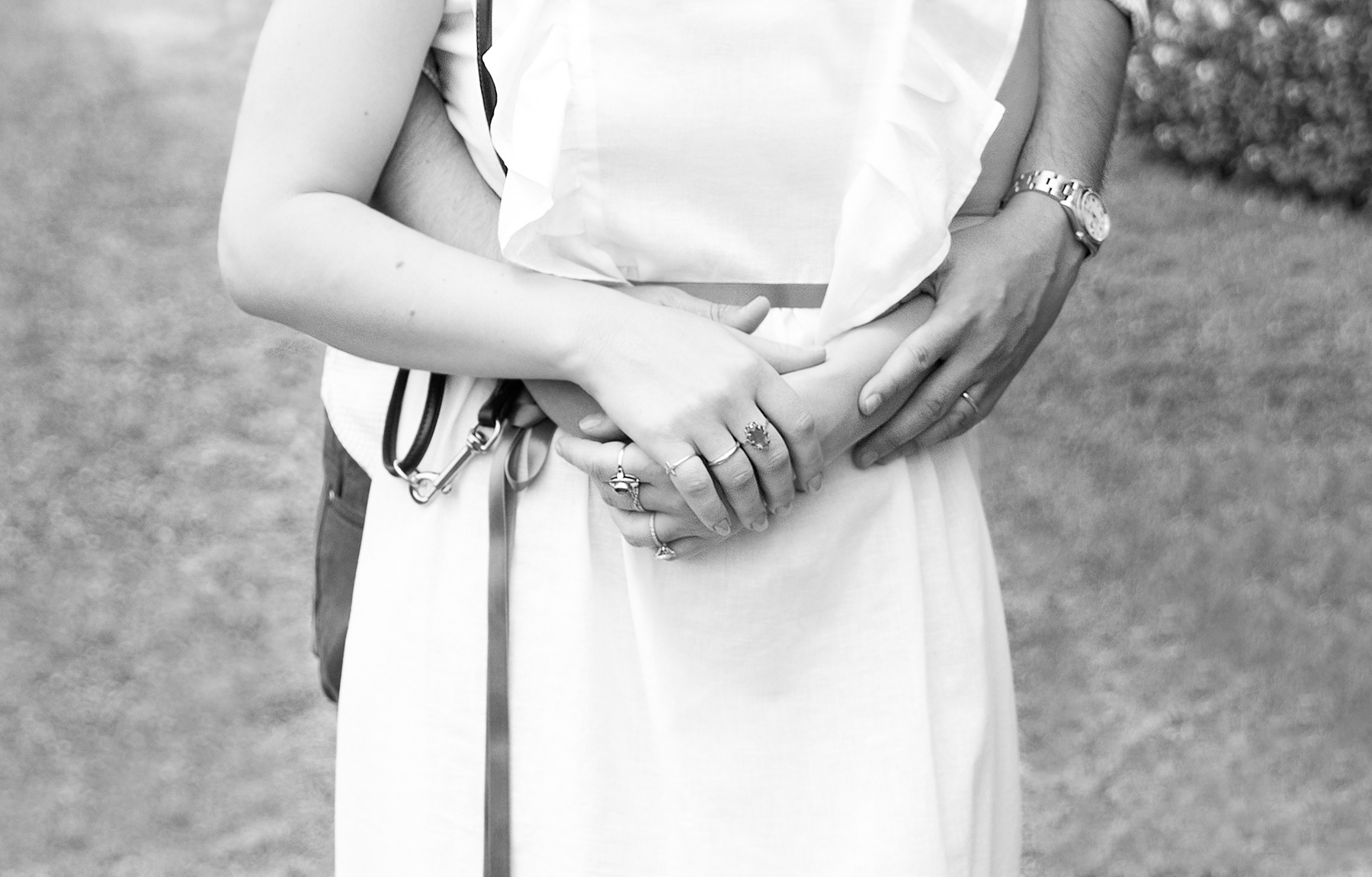 As soon as you make the decision to book a session, contact me. We can discuss the specifics and talk about your vision for the session. This will allow me to get to know you and give me a better idea of what you are looking for. We can choose a location for the shoot and go over other details such as clothing and the best day and time for your booking.
For Newborn shoots: this session is often booked while the mother is expecting and takes place when the baby is 7-14 days old. However, it is certainly possible to have photos taken with an older newborn as well: the photos may be less posed and more lifestyle in nature as babies tend to sleep less soundly past the first couple of weeks of their life and will often prefer to stay in their parents' arms. I have had the experience of working with babies aged 1 - 3 months and we got some nice shots of them awake and cuddly with their loved ones. Because tiny babies have their own preferred rhythms and special care needs, we will have a more in depth discussion closer to the shoot day where we will talk about the above, and I will explain what to expect from our session as well as answer your questions. 
For Maternity shoots: these usually take place between the 32nd and 36th week of pregnancy (7-8 months) depending on your feeling and availability, and can be booked in advance. Pregnancy is one of nature's most wonderful processes, and capturing it in photos will serve as a delightful introduction to your baby's arrival. It is important to get the timing of the photo session right as if you come too early, your baby bump might be too small to make the visual statement it deserves, whereas if one waits too long, the fatigue sets in, and heading out for a photoshoot may seem too tiring. However, if the motivation is present, we can take photos at any pregnancy stage!
Our session will range from one to four hours depending on our selected location and the type of photoshoot. Several options are available outdoors or in my home studio: portrait session (about one hour in length), family session (about two hours), maternity session (about two hours) and newborn session (two to four hours). Upon arrival we will go over our schedule, address any last minute questions, set-up the shoot and begin! 
After your session, I will start the photo editing process, including setting up your online gallery. This process generally takes three to four weeks. Once your gallery is complete, I will contact you via email with your link and password. It will be possible for you to choose the images you like best, download the digital photo files, and order prints directly from the gallery. For a period of time, you will be able to share the link and access code to your online gallery with your close ones so they, too, can see and download your new photos. 
I offer several packages and a-la-carte items at different prices depending on the kind of shoot you are interested in. The pricing starts at 100 Eur for a one-hour portrait session (travel to a farther location would entail additional fees). All packages include a download of your choice of HD digital images and a number of prints (except for the Portrait session, which includes just the HD images).  Please feel free to contact me for more details. Thank you!
"Pour le premier mois de notre fils nous avons fait des photos avec Polina. Le résultat nous à enchanté. Les photos sont magnifiques et les poses de bébé au top. Elle est super patiente et nous nous sommes senti très àl'aise du début à la fin. Super photographe!""Un trabajo muy profesional, siempe logras un ambiente muy còmodo y sabes el mejor momentopara tomar fotografias de gran calidad" | Aurélie et Manuel
"Thank you so much for perfect photos. I absolutely loved them, and I will cherish each and every one; always. I really enjoyed our shoot. Your friendly and professional advice on make up, hair and clothing definitely brought out the best in me, and the pictures. Pregnancy is a special time for every woman, so thank you for helping me feel and look gorgeous. You captured this happy moment in my life so well. I am really looking forward to another shoot. I know I can trust you with the most precious little person in my life, my baby daughter. Until soon, Katia E." | Katia Elizarova
"Polina has taken some wonderful photos of me in my studio.  I have an exhibition in 'La Chambre du Roi' in the Medieval Garden in Uzes in September,and I have been asked to present photos of myself for the press and publicity. I am delighted with the professionalism of Polina, and the resulting photos." | Margaret Early
"Polina is magical, and her photographs convey that Je Ne Sais Quoi quality. Polina captured my husband, Ian, and me as we are in those quiet, calm little moments of marriage. She took us to a clearing in the mountains just before sunset and just kind of let our story unfold in a series of sun-kissed portraits. Normally, I would hate how frizzy my hair looks in pictures, but in this case, I accept that it's me. It feels like us. We felt silly getting our pictures taken at first, but Polina made us laugh, encouraged us to be in the moment, and promised that we would be happy to have this memory. She was completely right. Thank you, Polina! We look forward to the next family session in France or New York or D.C. - or wherever the little moments take us in life!" | Sarah and Ian, July 2018